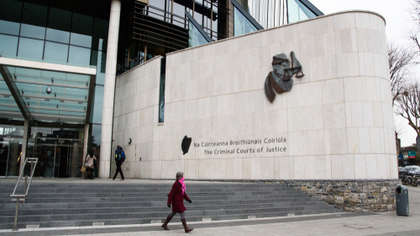 A man has been found guilty of the 2021 murder of drug dealer and senior organised crime figure Eamon Kelly.
51-year-old Darren Murphy, with an address at Rory O'Connor House, Dublin 1, was found guilty of murdering Kelly at Furry Park Road in Killester on December 4th, 2012. He had pleaded not guilty to the charge and now faces mandatory life imprisonment.
Another man, Sean Connolly, is currently serving life in prison for the killing, having shot 65-year-old Kelly four times in the back.
A third man, 43-year-old Kenneth Donohoe, of Hazelgrove Estate in Tallaght, was found not guilty.
The Special Criminal Court heard how Murphy had been conducting surveillance on Kelly. On the day of the murder he alerted his associates to Kelly's whereabouts.
While Murphy was cleared of firearms charges, Mr Justice Alex Owens said he was as guilty of Kelly's murder as Connolly.
Murphy has been remanded in custody for sentencing in January 2022.