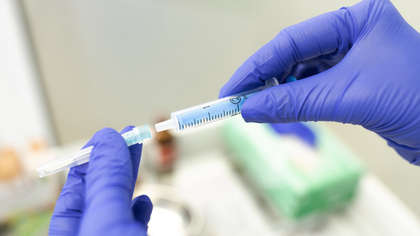 A study by the University of Edinburgh has concluded that COVID vaccines are 90% effective in preventing death from the Delta variant of the virus.
The Pfizer-BioNTech vaccine was found to be 90% effective while the Oxford-AstraZeneca vaccine was determined to be 91% effective in preventing deaths among those who are fully vaccinated but have contracted the virus.
No deaths have been recorded among those vaccinated with the Moderna jab, making it impossible to estimate its effectiveness in preventing death.
The study gathered data from across Scotland and is the first to use an entire country to prove the effectiveness of vaccines against the Delta variant.
Data from 5.4 million people was analysed between April 1st and September 27th. During that time 115,000 people tested positive for COVID in the community rather than in hospital, with 201 dying from the virus.
The study defined "death from COVID" as occurring among those who died within 28 days of testing positive for the virus or with the virus listed as a cause of death on their death certificates.
"With the Delta variant now the dominant strain in many places worldwide and posing a higher risk of hospitalisation than previous variants seen in the UK, it is reassuring to see that vaccination offers such high protection from death very shortly after the second dose," said Professor Aziz Sheikh, director of the University of Edinburgh's Usher Institute. "If you still have not taken up your offer to be vaccinated, I would encourage you to do so based on the clear benefits it offers."