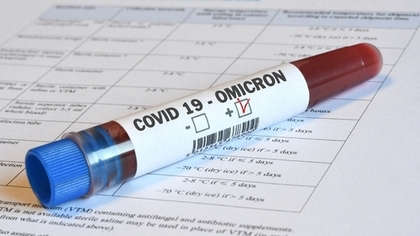 HSE CEO Paul Reid has said that while the Omicron variant is currently "running rife" in Ireland, it has yet to peak in this country.
Reid said there is "no doubt now that the virus is absolutely running rife in our communities." He warned the public that if you think you have COVID, "it's most likely that you have it."
"If you are going into gatherings of people, particularly indoors, the high chances are that a significant number of people in those gatherings may be transmitting," he said.
HSE officials are "gaining experience from what happens in other countries, whether it's in the UK, Denmark, Netherlands, Canada, who are probably further ahead in the curve than ourselves," according to Reid.
"It would seem to be that there's a peak at some stage," he said. "We certainly aren't at that by any stretch just yet."
Reid warned that the high case numbers of Omicron may put pressure on hospital staff.
"Coming out of the Delta wave, we were close to 6,000 hospital staff out with Covid-related sickness," he said. "That was down to just over 4,000 late last week. We would hope to see that come down but there's no doubt we will start to see the impacts, as we are seeing across all sectors, of Covid – Omicron, in particular now – in relation to hospital staff."
Reid confirmed that the HSE is increasing testing capacity to meet the demand of the current wave.
"We are increasing capacity but the reality of it is, where the volume of the virus is now in the community, it diminishes its value as a control measure," he said. "A real, important control measure now for people is if you think you have symptoms, isolate. Seek a test."