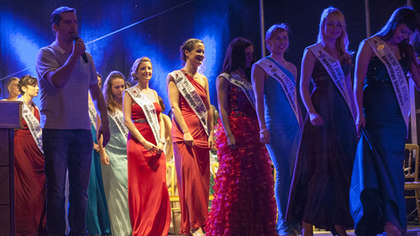 The organisers of the Rose of Tralee International Festival have confirmed that married and trans women can enter the contest.
Executive Chair Anthony O'Gara said that trans women had not previously been excluded but wished to clarify this point, which "we haven't stated possibly strongly enough in the past."
The age limit has now been extended to 29.
"You can't have reached your 30th birthday by 1st September," O'Gara clarified.
"We're confirming that married women can enter, and somebody who identifies as a woman, as a female would be very, very welcome to enter," he added. "So that has been the case, but we haven't stated possibly strongly enough in the past. So we just want to confirm that."
Responding to a report from 2017 that accused the festival of banning trans women from taking part, O'Gara denied that such a rule was ever in place.
Due to the pandemic, the Rose of Tralee had both its 2020 and 2021 editions cancelled, but hopes to return next year.
O'Gara said the 2022 event may move from its traditional home of Tralee's dome marquee to Munster Technological University, which would "make more financial sense."