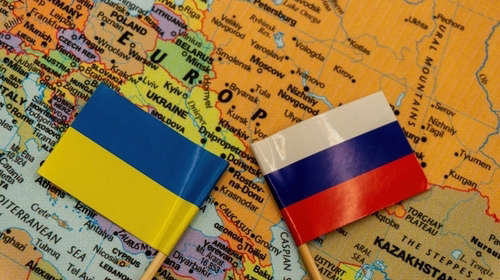 Foreign Minister Simon Coveney has said that Russia could face a new set of EU agreed sanctions, including the contentious SWIFT banking system, "in the coming days."
The EU has drawn criticism for refusing thus far to cut Russia's access to the SWIFT payments system, which is vital to Russia's oil and gas industries.
"The rationale and logic of President Putin that underpins this attack has nothing go to do with SWIFT or anything else," Taoiseach Micheál Martin said in response to the criticism. "On its own it is not going to stop what has been a deliberate, premeditated decision of President Putin to have his way to launch this brutal attack on the Ukrainian people to attain some sort of historic ideal he has in his head about the restoration of the empire, harking back to some bygone era."
Martin insisted the agreed sanctions would "have impact."
"They won't halt what Russia is doing in Ukraine, but it does represent a fundamental shift in the EU's attitude and approach to Russia from here on in," he said.
Coveney confirmed that the assets of Russia's President Vladimir Putin and Foreign Minister Sergei Lavrov would be frozen today.
"Both of those names will be added to a long list of other names and I think that is the right thing to do," he said. "They are the key decision makers in terms of what has happened in the past number of days. It is a very clear political view that Ireland has, and other support it, that we need to target with a list for sanctions the key decision makers. And to not have Vladimir Putin in particular but also foreign minister Lavrov, would undermine the credibility of that list."
Coveney admitted that in terms of sanctions, "Ireland wanted to go further."
"We would like to be going the full extent today," he said, "But we should not underestimate the scale of the sanctions that are being agreed today, and the impact that will have on the EU and most importantly the impact it will have on Russia and the signal it sends to Ukraine that the EU is in solidarity with Ukrainian people and will continue to support them."