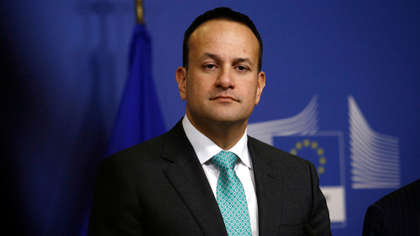 Tánaiste Leo Varadkar has said he expects to see record COVID case numbers in the coming days as the Omicron variant continues its spread.
Varadkar said the government has no plans to impose stricter restrictions but refused to rule out such measures.
While high case numbers are expected, Varadkar believes they won't result in the level of hospitalisations and deaths seen in earlier pre-vaccine waves of the pandemic.
Varadkar said the nation's "world-beating vaccine programme," along with continuing measures such as social distancing and mask-wearing will be enough "to weather the Omicron wave."
The Tánaiste expects two million booster doses to have been administered by the end of the year.
According to Damien McCallion, the Health Service Executive's lead on Vaccination and Test and Trace, over 1.5 million booster doses have been administered to date.
"That's a population group of just under half a million, so clearly we knew we would see a surge but we felt on balance that a was a better decision to make to ensure we got more people vaccinated and used that capacity and to increase the number vaccinated this side of Christmas," McCallion said in response to criticism of people being turned away from walk-in vaccine centres as the over-40 group were added to the qualifying list.