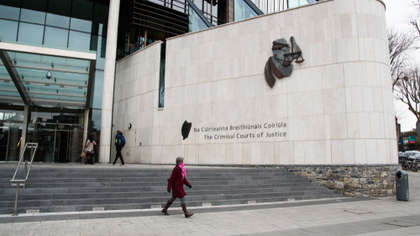 Three men have been found guilty of the abduction and torture of Quinn Industrial Holdings director Kevin Lunney.
The ringleader, known only as YZ, received a 30 year sentence. 40-year-old Alan O'Brien of Shelmalier Road, East Wall, Dublin 3 was handed 25 years while 27-year-old Darren Redmond of Caledon Road, East Wall, Dublin 3 received 18 years with the final three suspended.
The three men were convicted of false imprisonment and intentionally causing harm to Lunney at a yard at Drumbrade, Ballinagh, Cavan on September 17th, 2019.
The sentences were handed down this morning at the Special Criminal Court by Justice Tony Hunt. The judge claimed he neglected to hand out life sentences only because he believed such punishment should be reserved for those responsible for financing and profiting from such crimes.
Hunt described the three men's actions as "premeditated and casual brutality."
"Although Mr Lunney has displayed remarkable courage, stoicism and resilience, he will carry the emotional baggage of these crimes to his dying day," Hunt said of the victim, who he said displayed a "humanity lacking in these three individuals."
The judge dismissed accusations that the use of CCTV and cellphone footage as evidence had breached the accused men's civil liberties.
Hunt said the court wished to "express our admiration for Mr Lunney and the manner in which he composed himself during his ordeal and in giving evidence."