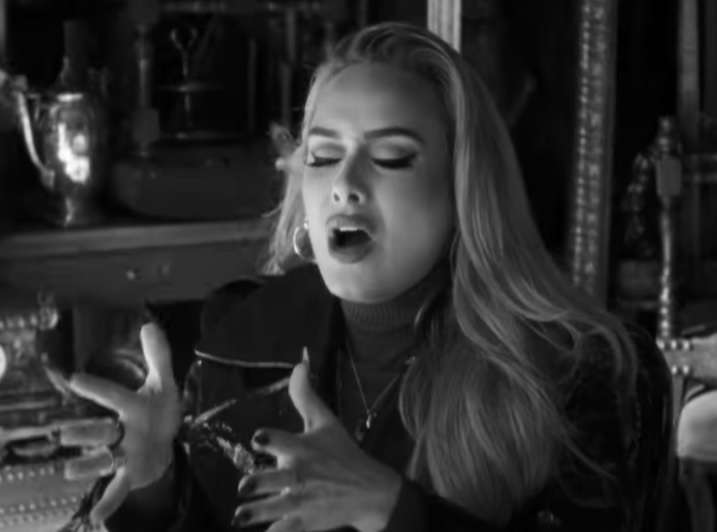 Adele has dropped the first single from her upcoming album 30 with 'Easy on Me'. The power ballad is the Grammy winner's first new track since the release of the 2015 album 25.
The song was released alongside a brand new music video that starts out in black-and-white before erupting into full color footage of the singer. The video opens on Adele leaving her home with one last wistful look out the window of her car before speeding off. The singer pops in a cassette tape as the track begins to play.
The song was co-written with Adele's longtime collaborator and producer Greg Kurstin. The track's piano backing serves fans the quintessential Adele they have been waiting six long years for.
"Go easy on me baby/I was still a child/Didn't get the chance to/Feel the world around me," she sings on the chorus. "I had no time to choose/What I chose to do/So go easy on me."
The singer has admitted that the song, as well as much of her upcoming album, is inspired by her divorce, and acts as an open letter to her now nine-year-old son, Angelo.
Xavier Dolan, who directed the music video for Adele's single "Hello" in 2015, returned to direct for "Easy on Me". The pair reunited for the project and even shot footage at the same house that was featured in the "Hello" video.
While Adele has been teasing the upcoming album for several weeks now, including a mysterious billboard campaign in several major cities around the world, 30 will debut on November 19th.
The album is currently available for preorder.