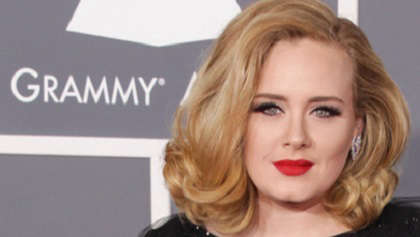 Adele is set to become the latest artist to take up a lucrative residency in Las Vegas.
Adele is set to take up a performing stint in the city. The Daily Mail reported that the singer hopes to begin this residency when Covid restrictions begin to ease.
She will also be able to stay in her home in LA, with a private jet flying her to each show in roughly 40 minutes.
Adele last performed live at Wembley Stadium in 2017, but had to cut the final two shows due to damaged vocal chords.
"All very exciting"
"Adele has very recently been talking to musicians that she has worked with before to gauge their availability, to see whether they could be in Vegas for the gigs", a source said.
"It is all very exciting. It would make her a lot of money but it would also mean she could have a routine", they added. "It would be hugely lucrative for her but also really fun".
"She loves performing live and there would be no shortage of people travelling to see her once the Covid restrictions are dropped".
Earlier this year, Adele had celebrated 10 years since the release of her album 21.
More recently, the singer paid tribute to the English football team who lost to Italy in the Euro 2020 final last month.