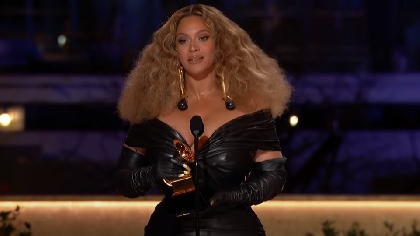 Mathew Knowles, Beyoncé's father and the manager of former girl group Destiny's Child, has announced that there are no plans for the group to reunite as rumors circulate.
Fans started to speculate that the band might be getting back together after they updated the header image on all of their social media accounts.
In response to the update, one fan wrote "manifesting a destiny's child reunion", while another noted how "great for the world" a reunion would be.
Mathew Knowles doused fans' hopes, however, when he told TMZ that there are "zero plans'' for the group to reunite in any capacity. Additionally, he remarked that the image change on Destiny's Child's social media accounts was simply a routine update and not indicative of any behind the scenes reunion.
Destiny's Child, comprised of Beyoncé Knowles, Kelly Rowland, and Michelle Williams, broke up in 2006 after the release of their fifth studio album. The group last reunited in 2018 during Beyoncé's headlining set at Coachella where they performed a medley of 'Lose My Breath', 'Say My Name', and 'Soldier'.
Beyoncé recently confirmed that she is working on new solo music in preparation of her first new album in five years.
She has yet to follow up on the success of her 2016 album 'Lemonade', but hopes that her new music will help fans escape from the turbulence of the coronavirus pandemic.
"With all the isolation and injustice over the past year, I think we are all ready to escape, travel, love, and laugh again," she told Harper's Bazaar. "I feel a renaissance emerging, and I want to be part of nurturing that escape in any way possible. I've been in the studio for a year and a half."