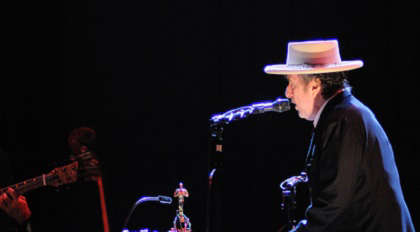 Bob Dylan is facing a lawsuit from a woman who claimed that the singer/songwriter sexually abused her in 1965 when she she was 12 years old.
Dylan has been accused of assault, battery, false imprisonment and inflicting emotional distress by a woman who was 12 years old at the time the alleged incidents took place. Dylan's representatives have denied these allegations.
Lawsuit
The lawsuit was filed before the Manhattan Supreme Court last Friday (August 13) just before the closure of the "lookback window", which was created by the Child Victims Act.
Under this act, victims of abuse are allowed to sue their alleged attackers, regardless of their age or whether the statute of limitations had passed.
It claimed that Dylan supplied the girl with alcohol and drugs, before proceeding to sexually abuse her.
This alleged abuse is claimed to have taken place at an apartment owned by Dylan in the famous Chelsea Hotel.
It is claimed that Dylan abused the girl who is named in the court documents as JC over a six week period between April and May 1965.
It claims that Dylan who turned 80 in May, "exploited his status as a musician to provide JC with alcohol and drugs and sexually abuse her multiple times".
The lawsuit also claims that JC "sustained physical and psychological injuries, including but not limited to, severe emotion and psychological distress, humiliation, fright, dissociation, anger, depression, anxiety, personal turmoil and loss of faith, a severe shock to her nervous system, physical pain and mental anguish, and emotional and psychological damage".
The plaintiff has also claimed to have suffered "severe psychological damage and emotional trauma".
A spokesperson for Dylan has denied these claims and insists that they will be "vigorously defended".
Dylan, whose real name is Robert Zimmerman burst onto the music folk scene in the 1960s, selling more than 125 million copies worldwide. He is known for hits such as "Like A Rolling Stone", "Blowin In The Wind" and "The Times They Are a-Changin".
Last year, he also released his 39th studio album "Rough and Rowdy".
He also won a Nobel Prize for Literature in 2016 for "for having created new poetic expressions within the great American song tradition".