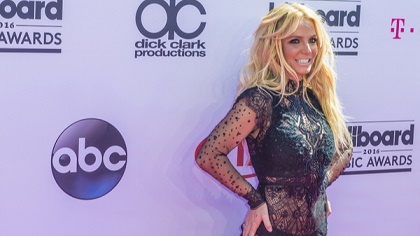 Britney Spears announced yesterday that she had gotten engaged to her longtime boyfriend, Sam Asghari, on Instagram.
The development in the pop star's life comes just three months after Spears laid bare the debilitating effects of her conservatorship to a Los Angeles judge, and the world.
Brandon Cohen, Asghari's talent manager, has since confirmed the engagement.
"The couple made their longstanding relationship official today and are deeply touched by the support, dedication and love expressed to them," Mr. Cohen said.
Spears and Asghari both posted photos of Britney's engagement ring on their respective Instagram accounts to share the news with fans.
The engagements follows only three days after lawyers for James Spears, Britney's father, issued a statement saying: "If Ms. Spears wants to terminate the conservatorship and believes that she can handle her own life, Mr. Spears believes that she should get that chance."
In Britney's court statement from June, she shared how she had been drugged, forced to perform, and prevented from removing her birth control device while under her father's conservatorship.
I just want my life back," Ms. Spears said. "I truly believe this conservatorship is abusive. I don't feel like I can live a full life.
"I want to be able to get married and have a baby," the singer said. "I was told right now in the conservatorship I am not able to get married or have a baby."
Spears' next court date concerning her conservatorship is set for September 29.
According to a 2018 interview with Men's Health, Asghari met Spears while working on a music video for her song "Slumber Party".
Spears has been married twice before. Once for only 55 hours to childhood friend Jason Alexander in 2004, and then to Kevin Federline later that year, Spears and Federline have two sons together, through Britney filed for divorce in late 2006.