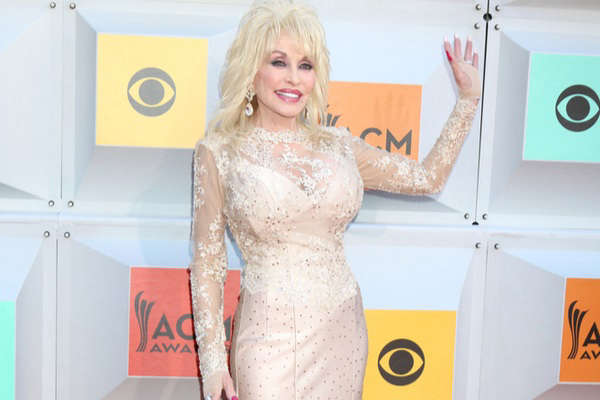 Fans of the country music super-star were shocked when Dolly Parton announced that she'd be dropping another new song from her upcoming album 'Run, Rose, Run'.
Parton took to Instagram on Wednesday (February 9) to announce that she had "a special surprised for y'all! This Friday, I'm releasing my new song Blue Bonnet Breeze … I can't wait to share it with you!"
'Blue Bonnet Breeze' comes only a month after Parton dropped 'Big Dreams and Faded Jeans', her upcoming album's debut single.
Parton also shared that she "can't wait to see your smiling faces" when she heads out on a virtual book tour with bestselling author James Patterson to promote their co-authored book "Run, Rose, Run". The book, according to Parton, goes hand in hand with her upcoming album.
"It has been such a pleasure writing ['Run, Rose, Run'] together and we can't wait to share the characters' stories with all of you," Parton said, announcing the upcoming tour:
Sunday, March 6 — Independent Bookstores Virtual Launch Event, sponsored by the American Booksellers Association, at 4:30 p.m. PT/7:30 p.m. ET
Wednesday, March 9 — Books-A-Million Virtual Event, at 2 p.m. PT/5 p.m. ET; Indigo Virtual Event, at 4 p.m. PT/ 7 p.m. ET
Thursday, March 10 — Fan Online Virtual Event (UK), at 1:30 p.m. ET/6:30 p.m. GMT
Wednesday, March 16 — Amazon LIVE Virtual Event, at 1:30 p.m. PT/4:30 p.m. ET; Barnes & Noble Virtual Event, at 3 p.m. PT/6 p.m. ET
Friday, March 25 — AARP Books Virtual Event, at 3 p.m. PT/6 p.m. ET