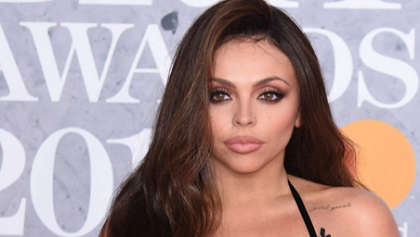 Singer Jesy Nelson has opened up about her struggles with mental health since facing abusive internet trolling.
The former Little Mix band member spoke to the Guardian about the online abuse she has received. This abuse included from when she first appeared on the X Factor, right through her whole career.
The singer joined Little Mix during the 2011 edition of the X Factor as they went on to subsequently win the competition. Nelson left the band last December.
On leaving the group Nelson said, "I know there are people who think I've let the other girls down, and that I'm so selfish, but it was really affecting me mentally…I do think there comes a time in life when you do have to be selfish and look after yourself, and it was really affecting me mentally".
She also added that while she has not been in contact with the remaining members of Little Mix recently, she insisted, "I still love them to pieces. They were like my sisters".
"literally starving myself"
Speaking to the Guardian in the same interview, Nelson said explained how one tweet from Katie Hopkins about her weight gain during a live Little Mix performance at the X Factor 2013 led to her attempting suicide.
"I thought, what is the f*****g point? I'm literally starving myself", Nelson said. "I've drunk Diet Coke for a week and I'm still getting called fat. I went into a really dark place and did what I did".
Nelson also revealed that she suffered a panic attack just before Little Mix were about to perform on BBC's Live Lounge.
"I was having these panic attacks out of nowhere", she revealed. "I couldn't understand what was happening. It got to the point where I thought, this is too much – I need to come out of this now".
Nelson was also critical of the X Factor, saying she and other contestants did not receive enough support during their time on the show.
"When I was struggling, I didn't feel there was anyone I could talk to. We were like babies: Perrie was 17, I was 20."I'm hoping that programmes like this are now taking more responsibility", she said.
"It's so important because nobody prepares you for what you're about to go through".
Nelson herself recently released a snippet of her latest solo track. Check it out here.