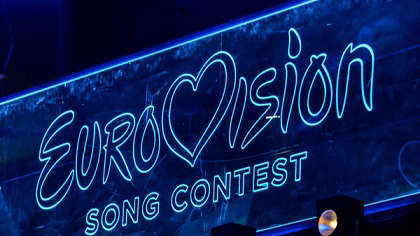 Finland said it would boycott the event if Russia was allowed to take part, while European public broadcasters, including Ukraine's, called for Russia to be expelled.
Russia has been officially kicked out of the upcoming Eurovision Song Contest after organisers decided its participation would "bring the competition into disrepute." Although the song contest had originally allowed the country to participate, it has faced recent criticism from Scandinavian and Dutch broadcasters.
Just last week, organisers said Russia will still be allowed to participate in this year's event, despite their recent invasion of Ukraine. Organizers called the competition a "non-political cultural event" in an interview with CNN, before adding that "the EBU (European Broadcasting Union) is however concerned about current events in Ukraine and will continue to closely monitor the situation."
Ukraian broadcaster, UA:PBC is also urging the European Broadcasting Union (EBU) to suspend Russia's membership, and sanction possible bans. According to a statement released by the EBU executive board, the European governing body recommended this, based upon "the rules of the event and the values of the EBU."
"The decision reflects concern that, in light of the unprecedented crisis in Ukraine, the inclusion of a Russian entry in this year's Contest would bring the competition into disrepute. Before making this decision the EBU took time to consult widely among its membership."
This year's Eurovision contest is set to be held in Turin, following Italian rock band Maneskin's win last year. Ahead of this year's contest, Culture Secretary Nadine Dorries tweeted: "Eurovision stands for freedom, unity and respect between countries - watched and enjoyed by tens of millions around the world. Glad to see @Eurovision taking action and kicking Russia out."
Russia, who last one Eurovision in 2008 with Dima Bilan's Believe before hosting in 2009, had not yet announced its act for 2022.
Statement from @EBU_HQ regarding Russia's participation in the Eurovision Song Contest 2022.https://t.co/HmKJdqVE4J pic.twitter.com/tVH6yFxzbq

— Eurovision Song Contest (@Eurovision) February 25, 2022