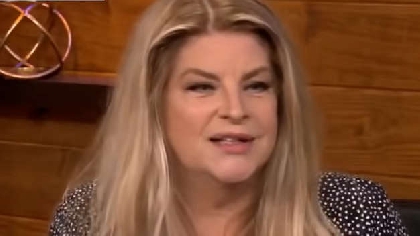 The actress Kirstie Alley has died at the age of 71.
She was best known for her leading roles in "Cheers", "Veronica's Closet" and the "Look Who's Talking" movie series where she starred opposite John Travolta. Her family have shared the news saying she died from cancer but didn't state what type of cancer but that it was only "recently discovered".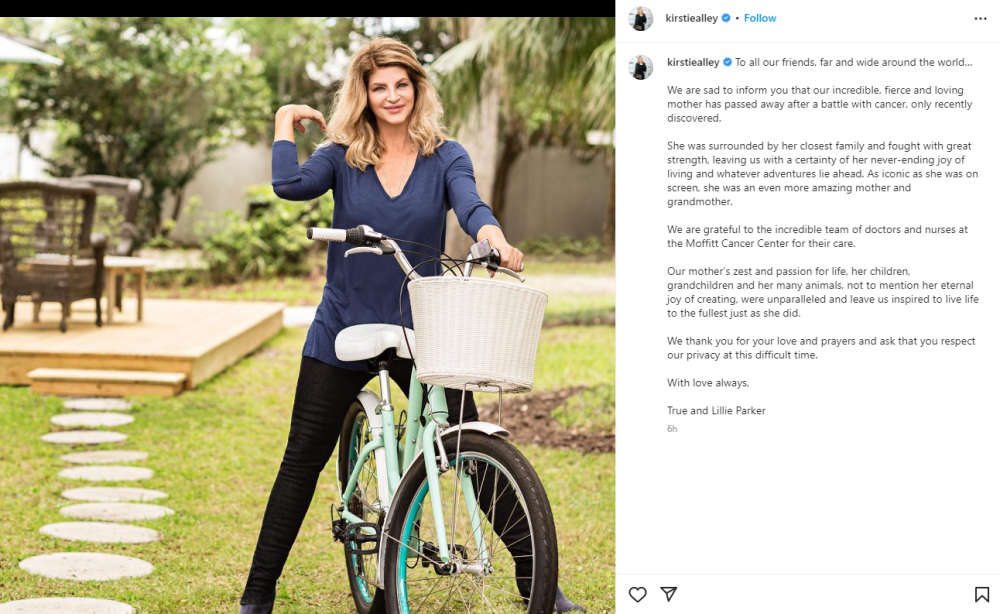 Just 3 months ago, she signed up with the video platform Cameo whereby the public can request celebrity shout-outs for a fee.
One of Kirstie's most-talked about TV appearances was the day she appeared on the Oprah show wearing a bikini. In a previous appearance on Oprah, she had vowed to lose weight by her next appearance.
John Travolta has paid tribute saying Kirstie was one of the most special relationships he ever had adding "I love you Kirstie. I know we will see each other again". John himself has suffered great loss in recent years with the death of his son Jett, his wife Kelly Preston, his "Grease" co-star and friend Olivia Newton-John and now Kirstie Alley.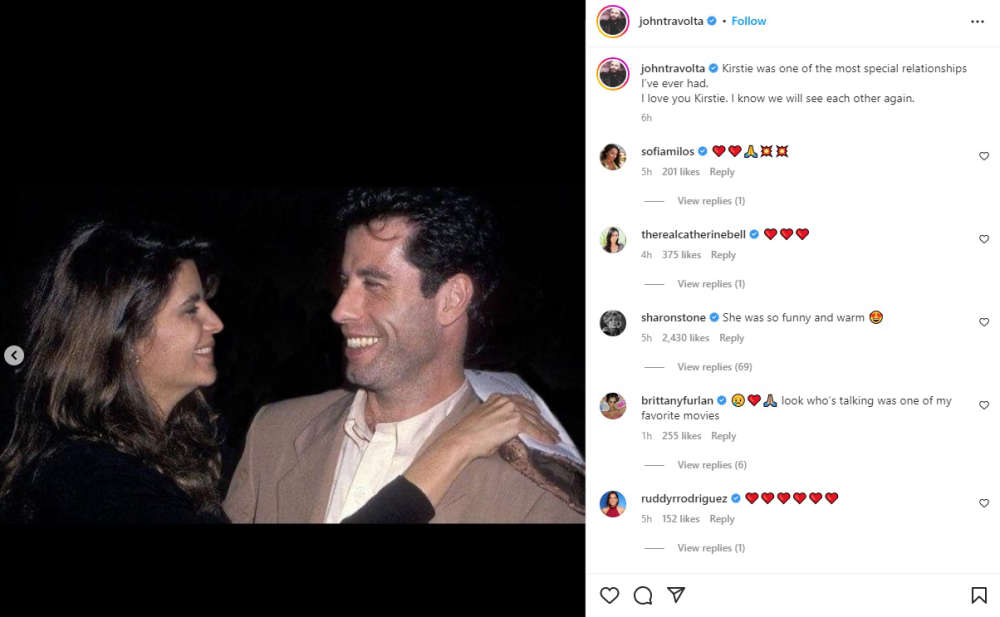 Photo Credit: Instagram/johntravolta & Instagram/kirstiealley