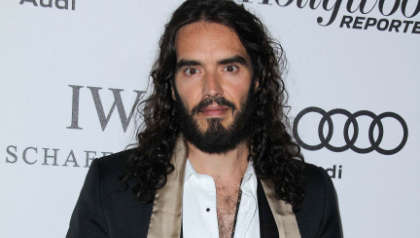 The BBC, Channel Four and a production company are to investigate several allegations of sexual assault made against comedian Russell Brand, while he presented programmes with the broadcasters.
Comedian and actor Brand, has been accused of rape and sexual assault by four women, which allegedly took place at the height of his fame between 2006 and 2013, while he presented shows on the BBC and Channel Four, as well as starring in several movies, including Get Him To The Greek.
These allegations were made via a joint investigation by The Sunday Times, The Times, and Channel Four's Dispatches, accusing Russell Brand of predatory, controlling and abusive behaviour.
After publishing their story, The Sunday Times have claimed that they were contacted by "several women", with allegations against Brand. They have added that these accusations have not been fully looked into, but they will "will now be rigorously checked".
The Met Police also added that they will speak with both The Sunday Times and Channel Four, ensuring that these accusers "are aware of how they may report any criminal allegations to police".
The LA Police Department have said that they have not launched an open investigation against Brand, while no arrests have been made.
"urgently looking into the issues raised"
The BBC and Channel Four have released separate statements, confirming that these allegations will be "urgently investigated".
A BBC spokesperson stated that they are "urgently looking into the issues raised", while Brand worked with the corporation as a radio presenter from 2006 to 2008.
In their own statement, Channel Four also added that they would be conducting "its own internal investigation".
"We will be writing to all our current suppliers reminding them of their responsibilities under our Code of Conduct, as we are committed to ensuring our industry has safe, inclusive and professional working environments", a spokesperson added.
During his time as presenter of Big Brother spin-off shows EFourum and Big Brother's Big Mouth on Channel 4, Russell Brand was accused of pursuing audience members for sex.
A researcher has also claimed that concerns had been previously raised about Russell Brand's behaviour by production managers at Endemol, who produced the Channel Four programmes in 2004 and 2005, but these claims were dismissed at the time.
According to Banijay TV who purchased Endemol in 2020, an "urgent internal investigation" has been launched in to these allegations.
Russell Brand has released a lengthy statement via a video posted online, where he has strenuously denied all allegations made against him, calling all of his relationships "consensual".