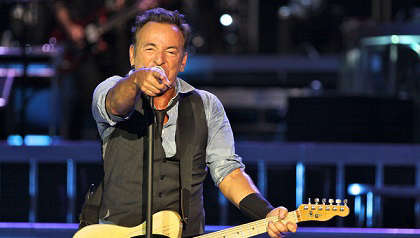 For the first time since 2017, Bruce Springsteen will tour with the E Street band, after the singer announced plans to tour the world in 2023.
After beginning the North American leg of the tour in February, Bruce Springsteen will hit the European stage with the E Street band, for a tour which includes live concerts at Dublin's 3Arena on 5 and 7 May 2023.
The band will also perform in France, Spain, Switzerland, Germany, Sweden, Norway, Denmark, and Austria.
Tickets will be available from Ticketmaster on Friday 27 May at 8am.
"After six years, I'm looking forward to seeing our great and loyal fans next year", Springsteen said in a statement. "And I'm looking forward to once again sharing the stage with the legendary E Street Band. See you out there, next year – and beyond!".
Bruce Springsteen and The E Street Band Announce 2023 International Tour! More info on tickets at https://t.co/YahXTJXE7l pic.twitter.com/wUax9aiZ8V

— Bruce Springsteen (@springsteen) May 24, 2022
The E Street band also consists of Steven Van Zandt, Roy Bittan, Gary Tallent, Max Weinberg, Patti Scialfa and Nils Lofgren.
"I better check my passport. 2023 looks promising, magical, adventurous", Lofgren added.