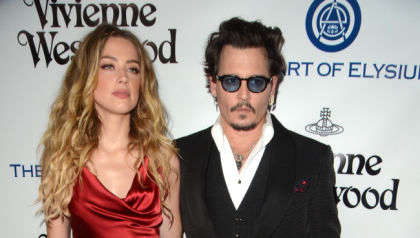 A new three part documentary about the much publicised court case involving former spouses Johnny Depp and Amber Heard will feature on Channel Four this weekend.
The documentary directed by BAFTA nominated director Emma Cooper, will run for three episodes and will offer an in-depth look into this trial. The role of social media in this court case will also be explored.
The court case saw Johnny Depp successfully sue his ex wife Amber Heard over an article which was published in the Washington Post in 2018, alleging that the actor had physically and sexually abused Ms Heard throughout their marriage. Heard had stated that she was a survivor of domestic abuse.
The couple married in 2015, before divorcing two years later.
"The trial of Depp v Heard, in which both parties accused each other of domestic abuse, was a global media event and dubbed 'the first TikTok trial'. It raised huge questions about violence, gender and the memeifcation of justice in the era of post-truth", a synopsis for the series read.
"The series, made by Bitachon365 and co-producer Empress Films, places Depp and Heard's testimonies side by side for the first time, bringing together courtroom footage, news sources, existing interview footage and User Generated Content from various social media platforms to explore some of the extraordinary moments of the trial and the impact this had on public opinion at the time".