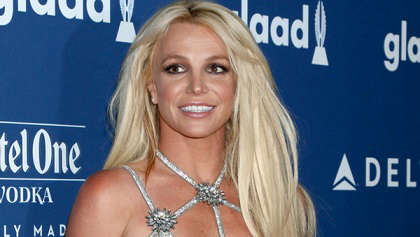 A new documentary which aired last Friday (September 24) called Controlling Britney Spears, claimed that the singer's phone was tapped and bugged by her conservators.
This new documentary was a follow up to the first documentary "Framing Britney Spears" which explored the singer's conservatorship and the #FreeBritney movement. Controlling Britney Spears promised to tell the story of "intense surveillance apparatus that monitored every move the pop star made".
In a new interview, journalists for the New York Times and the documentary's creaters' Samantha Stark and Liz Day spoke about the strict surveillance that Spears was under in her conservatorship.
"Britney speaking out in court was really the game changer, in terms of people saying they're willing to break an NDA, or they felt it was important to speak", Day said.
She continued, "It was completely shocking. One of the reasons why it was so shocking is because we had heard rumours about this — people have speculated that her phone is bugged or her house is bugged, but no one really ever had proof".
"Security, in particular, was just a literal black box because no one knew what they did or how they operated. So, to have someone come forward with proof was so revealing and helps us understand how so much of what Britney said in court in June could be true. It's hard to understand how that could happen to one of the most famous people on the planet".
Samantha Stark also added, "A lot of people said, "Why wouldn't Britney just say something? Or go on her Instagram and say something?" We are really starting to unravel how difficult that would have been, now that we know she had such an intense surveillance around her for all these years".
NEW INSIDER REVELATIONS. @FXDocs & The New York Times Present: #ControllingBritneySpears. All-new TONIGHT at 10PM EST on FX. Stream on Hulu. pic.twitter.com/lLBExqdKKX

— Hulu (@hulu) September 24, 2021
"humiliating moments from her past"
Britney Spears herself has criticised the documentary, branding it "hypocritical", saying she "didn't like the way the documentaries bring up humiliating moments from the past".
Samantha Stark responded by saying that she "totally understands" Britney's disatisfaction.