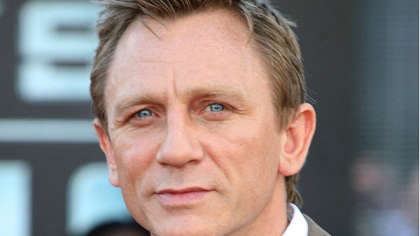 Retiring James Bond star, Daniel Craig took no prisoners in giving his advice to his successor. The recent Bond instalment No Time To Die saw Craig star as the 007 Agent for the last time.
Craig was interviewed by comedian Kevin Hart for his Sirius XM show Straight From The Hart.
He firstly issued these words of wisdom, "There's a couple of things I'd say, but I mean, one is: don't be s***". On a serious note, Craig said, "I would say you've got to grab it and make it your own. I think that's the way to go forward".
He continued, "I mean, I just committed myself to it as much as I possibly could and tried to sort of elevate it as much as I could. I hope I've left it in a good place, and I hope the next person can just make it fly. It's an amazing franchise, I still think there's a lot of stories to tell".
"Enought on my plate"
Following Craig's departure, speculation has circulated over who will replace him, with Idris Elba, Aidan Turner and Tom Hardy all names that were mentioned as possible candidates to replace Craig.
Bond producer Barbara Broccoli had stated that the search for the next 007 Agent will not start until next year. She already ruled out the possibility of a female James Bond.
"It's not my problem. I've got enough on my plate without having to figure that one out", Craig said when asked by Kevin Hart about who he would like to see fill the role. "That's a brain ache. I don't need that".
He also added, "Whoever it is, you know what, they'll find someone brilliant, and it'll be great. And I'll be front and centre. I'll be at the front seat of a cinema with my popcorn and a drink because I can't wait".