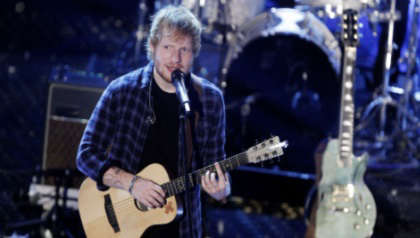 Ed Sheeran, Adele and Harry Styles are among the names included in the Sunday Times Rich List for British people under the age of 35.
Earning upwards of £150 million, Sheeran, Styles and Adele are among the popstars who feature on the Sunday Times Rich List, which also includes sporting icons Anthony Joshua, and Rory McIlroy, as well as actors and entepreneurs.
'Shape Of You' singer Ed Sheeran is the highest ranking star out of the trio, placed at number 7 in the list with £300 million. The singer's latest album '-' (Subtract' is already the fastest selling album of 2023.
Two places below Sheeran in the list is 'Someone Like You' singer Adele, who is reportedly worth £165 million. Selling over 100 million albums worldwide, Adele has also recently announced that her residency at Las Vegas 'Weekends With Adele' has been extended. The singer earns 500,000 per show.
Former One Direction singer Harry Styles also features on the list, reportedly worth £150million. Last year, Styles released his album 'Harry's House' was the biggest seller of last year.
Harry Potter stars Daniel Radcliffe (£92 million) and Emma Watson (£62 million) also made the list alongside author JK Rowling £(875 million), while other names included UK Prime Minister Rishi Sunak (£529million) , Richard Branson (£2.4billion), while the newly crowned King Charles ranked in 263 spot with £600 million.
Gopi Hinduja and family – entrepreneurs who own numerous businesses globally, were named in top spot. They are reportedly worth £35 billion.