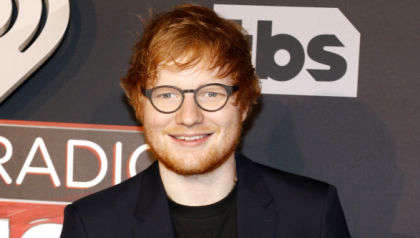 Ed Sheeran has confirmed plans for a posthumous album to be released after his death.
In a recent interview, the singer has revealed that he plans to release five more albums in his career, with a posthumous album arriving after his passes on.
With the posthumous album a work in progress, Sheeran told Rolling Stone, "I want to slowly make this album that is quote-unquote 'perfect' for the rest of my life, adding songs here and there. And just have it in my will that after I die, it comes out".
Ed Sheeran also spoke about his ongoing struggles with depression since the death of close pals Shane Warne and Jamal Edwards.
"I felt like I didn't want to live anymore," he admitted. "Those thoughts were bad enough, but shame arrived as their companion. They seemed selfish, especially as a father. I feel really embarrassed about it".
Sheeran also went on to highlight the negative connotations associated with therepy in the UK.
"No one really talks about their feelings where I come from", he said. "People think it's weird getting a therapist in England. [But,] I think it's very helpful to be able to speak with someone and just vent and not feel guilty about venting".
Ed Sheeran also recently confirmed the release of a new series where he will give a "searingly honest" view into his personal life, along with universal themes which inspire his music.
The series 'Ed Sheeran: The Sum Of It All' will be available to view on Disney+ on May 23.
The singer's latest album 'Subtract' also arrives on May 5.