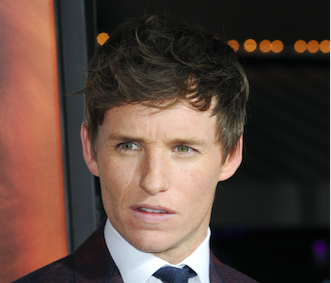 In a recent interview with the U.K.'s Sunday Times actor Eddie Redmayne reflected on his 2015 lead role in 'The Danish Girl' saying that he wouldn't play a trans character on screen if offered the role today.
"No, I wouldn't take it on now," Redmayne said. "I made that film with the best intentions, but I think it was a mistake."
Redmayne, who had just come off his Academy Award-winning portrayal of physicist Stephen Hawing in the 2014 film "The Theory of Everything," took on the role of Lili Elbe in "The Danish Girl" in 2015. Elbe, a painter, made history in the 1930s when she became the first trans woman to undergo gender confirmation surgery. Despite later controversy around the film's having a cis-gendered actor portraying a trans woman, the film nonetheless received acclaim at the time of its release with both Redmayne and his co-star Alicia Vikander being nominated for Oscars for their performances. Vikander later went on to win.
In an article written for Vulture titled "Enough With the Queer and Trans Films That Are Actually About Straight People," Kyle Buchanan highlighted the film's historical inaccuracies as well as pointing out that the flick was mores concerned with Vikander's character than with Redmayne's portrayal of Elbe.
Redmayne responded to the controversy of his role in a 2015 interview with IndieWire where he acknowledged that "there has been years of cisgender success on the back of trans stories."
"I hope there's a day when there are more trans actors and trans actresses playing trans parts, but also cisgender parts," he said. "And I hope — as an actor one hopes — that one should be able to play any sort of part if one plays it with a sense of integrity and responsibility."
The actor would go on to speak out for trans rights following author J.K. Rowling's anti-trans rhetoric in 2018. Redmayne, who stars in the adaptation of Rowling's "Fantastic Beasts" series, wrote a statement disagreeing with the author. "Respect for transgender people remains a cultural imperative, and over the years I have been trying to constantly educate myself," he said.
"Trans women are women, trans men are men and non-binary identities are valid," he continued. "I would never want to speak on behalf of the community but I do know that my dear transgender friends and colleagues are tired of this constant questioning of their identities, which all too often results in violence and abuse."
In his most recent interview with the Sunday Times, Redmayne addressed the bigger issues facing the trans community's visibility in Hollywood. "The bigger discussion about the frustrations around casting is because many people don't have a chair at the table," Redmayne said. "There must be a levelling, otherwise we are going to carry on having these debates."