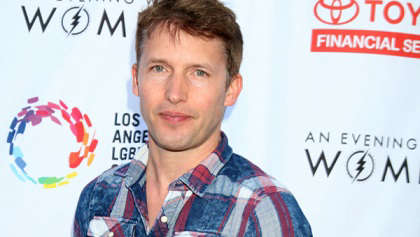 James Blunt's music has been used by New Zealand police in an attempt to combat Covid protestors who have been gathering in the country's capital Wellington, outside Parliament.
The police force turned to James Blunt's 2005 hit "You're Beautiful" which was played over the loudspeakers outside parliament to repel protestors.
Protests had gathered in New Zealand protesting against tough Covid restrictions, including vaccine mandates, 10 day isolation requirements, along with the general leadership of Prime Minister Jacinda Ardern.
To repel these protestors, New Zealand police started by turning on water sprinklers. Protestors responded by building makeshift trenches to re-route the water.
The police then decided to give Barry Manilow's music a try, including "Mandy" and "Could It Be Magic".
In light of all this, James Blunt offered the New Zealand force a helping hand tweeting, "Give me a shout if this doesn't work @NZPolice".
Give me a shout if this doesn't work. @NZPolice https://t.co/AM2dZ6asMS

— James Blunt (@JamesBlunt) February 12, 2022
Blunt's offered must have been accepted as a few hours later, his 2005 track "You're Beautiful" was played over the speakers.
Protestors responded to this by singing Twisted Sister's "We're Not Gonna Take It".
New Zealand police have confirmed that 122 arrests were made for trespassing and obstruction at these protests.