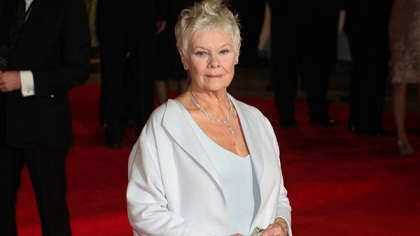 Belfast star Judi Dench is proud of her Irish roots, as the film tipped to win an Oscar hits the cinema screens.
Kenneth Brannagh writes and directs the film, which sees him write this semi-autobiographical love letter to his home town, reuniting him with long time friend and collaborator Dench.
This tells the story of nine year old boy Buddy who is facing the prospect of saying goodbye to Belfast as the Troubles begin. Buddy is played by Jude Hill, while Fifty Shades of Grey actor Jamie Dornan will play the character Pa, while Caitríona Balfe plays Ma.
Belfast will also see Ciáran Hinds play Pop, and Judi Dench playing Granny.
Night Boat In Dublin
Both Dench and Brannagh have links and roots to the island of Ireland. Judi Dench's mother Eleanora was born in Dublin, while her father Reginald moved to Ireland at three years of age.
Her parents subsequently met while Reginald was studying Medicine at Trinity College Dublin.
On the other hand, Kenneth Brannagh's family moved to Reading, Berkshire from Belfast when he was nine years old in May 1970.
"I've always thought that Judi has a great deal more Irish in her than the public are aware of", Brannagh revealed. "This film has probably outed me fully a hundred percent as a man from the North! (Laughs)".
"But actually, [turning to Dench] I think your Irishness and your character - your love of words and all of that - I think, is very much part of you".
"It is", Dench added. "I've never lived in Ireland because my family came over to Lancashire and then to Yorkshire. My brother was born in Lancashire and I was born in Yorkshire".
"But I always remember - in fact, I never forget - my parents saying to me, this is after the war, they said to me, 'We're going to see a film, it's called Night Boat to Dublin'. And so, I got ready to go to the film".
"We weren't at all - we were going on the night boat to Dublin!"
"And I will never forget that morning of all standing on the deck, watching us coming into Dún Laoghaire and my parents... the emotion was tremendous. I mean, it must have been extraordinary for them to come back and see a place that they were brought up in".
"the family of the film"
Kenneth Branagh and Judi Dench also added that the experience of making this film during Lockdown had such a profound effect on the people involved.
The emotional power of Belfast is that it makes the viewes think about their own family and memories.
"It was the family of the film. It was morning one: being in the room after a long time of us not working or knowing whether we would work, with this one [points to Dench] and with Ciarán Hinds, Jamie Dornan, Caitríona Balfe and young Jude Hill", Branagh said on his fondest memories of making this movie.
He also added, "It was that moment of having the creative family come together. It was amazing".
Dench also quipped, "And I think because of the fact that we hadn't been able to do that, we were amazingly well looked after - like, we were all tested and everything".
"Somehow, the thing about us all having to be so careful made us a family kind of straight away. It was glorious working and being all together".
Belfast has already hit the cinemas. Check out the trailer below.