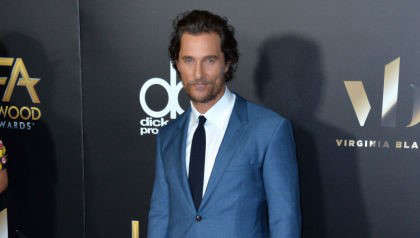 Mathew McConaughey is to voice Elvis Presley in the brand new Netflix animated series Agent Elvis.
The series which premieres next month, and co-created by Priscilla Presley, Elvis' widow and John Eddie, was greenlit in 2019.
"From the time Elvis was a young boy he always dreamed of being the superhero fighting crime and saving the world! Agent King lets him do just that", Priscilla said at the time of the show's announcement.
You can check out the trailer below.
"Elvis Presley trades in his jumpsuit for a jet pack when he is covertly inducted into a secret government spy program to battle the dark forces that threaten the country he loves – all while holding down his day job as the King of Rock and Roll", the series' logline reads.