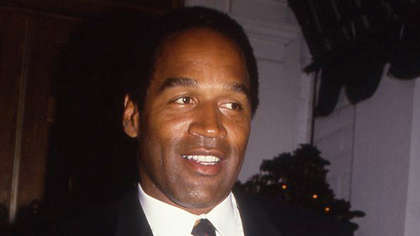 Police in Nevada have revealed that OJ Simpson is now officially a free man after being discharged from his parole.
The former American football star and actor was famously accused of the murder of his ex-wife Nicole Brown and her friend Ron Goldman in 1994.
The world was gripped by the ensuing trial, which ended in 1995 when Simpson was acquitted by a jury.
Two years later Simpson was found liable for the deaths of Brown and Goldman, resulting in him being ordered to pay $33.5 million in damages to the latter's family.
74-year-old Simpson was released from a Nevada prison in 2017. He had served nine years for his involvement in an armed robbery involving the theft of sports memorabilia.
Simpson's parole was set to last until February of next year, but it's now been revealed it has been ended prematurely.
"The Nevada Board of Parole Commissioners conducted an early discharge hearing for Mr Simpson," said Kim Yoko Smith, a spokesperson for the Nevada police. "A decision to grant early discharge from parole was ratified on December 6th, 2021. The Board awarded credits in an amount equal to the time remaining on the sentence to reduce the sentence to time served."