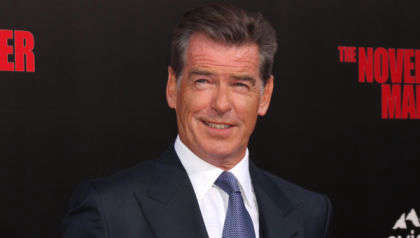 Actors Pierce Brosnan, Helen Bonham Carter and Gabriel Byrne are to team up for a new Irish drama, which is to be filmed in Northern Ireland and the Republic of Ireland.
The film itself Four Letters of Love has also been described as "lyrical and deeply romantic Irish story' and will see the trio playing parents of two young lovers Nicholas Coughlan and Isabel Gore played by Normal People's Fionn O'Shea and The Nevers' Ann Skelly respectively".
An Irish drama where fate and destiny play a key role, sees former 007 star Brosnan play the role of Nicholas' father William, who believes that he has communicated with God. God has allegedly advised him to quit his job, leave his son and wife, to focus on his painting.
Isabel's father will be played by Gabriel Byrne, who live together on the island, while The Crown star Helen Bonham Carter will portray the role of Isabel's mother.
The young lovers agree to go to school on the mainland, after Isabel becomes racked with guilt after her brother suffers a paralysing fit while accompanying her to a dance.
Directed by Polly Steele, Four Letters of Love is based on the best selling novel written by Niall Williams of the same name, and produced by BAFTA nominee Debbie Gray.