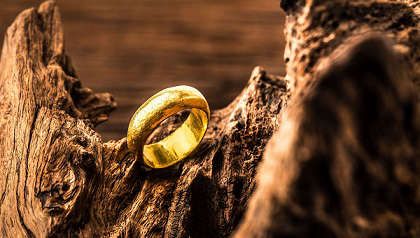 Twenty years on from the release of their first film, The Fellowship of the Ring, the cast of young hobbits Frodo, Sam, Merry and Pippin reunited for a "successful" meal together.
The actors Dominic Monaghan who played Merry, Elijah Wood (Frodo Baggins), Billy Boyd (Pippin) and Sean Astin who starred as Sam, all shared a reunion dinner together. They were part of a cast for a highly successful film franchise based on JRR Tolkien's books.
Monaghan shared a snap of the fab four on Instagram, writing, "It was another one of those successful smash it out of the park kick it into row Z slap my arse and call me lucy any of it was recorded none of us would work again…..meal's [sic],".