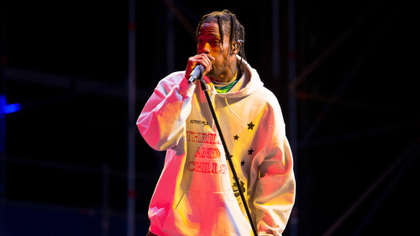 After the November 5th "mass casualty" crowd crush that claimed the lives of ten concert-goers at Travis Scott's Astroworld Festival, the rapper was reportedly "absolutely devastated" over the tragedy.
Despite being the subject of hundreds of headlines, Scott has been rarely seen out and about since the Astroworld Festival was shut down earlier this month.
However, according to a report by TMZ, Scott was recently pictured at a golf course in Southern California alongside Michael Jordan and Mark Walberg, marking the rapper's first public outing since the tragedy.
Scott has reportedly been laying low in his hometown of Houston, Texas as police investigations into the Astroworld tragedy continue. In addition to significant backlash from fans, Scott has also been issued several lawsuits since the incident, alongside Live Nation, who promoted the event.
The rapper announced earlier this month that he would be covering the funeral expenses for the ten victims as well as offering free online counseling for anyone affected by the tragedy.
Ezra Blount, a nine-year-old festival-goer, became the festival's latest fatality after he died from his injuries in a hospital on November 14th.