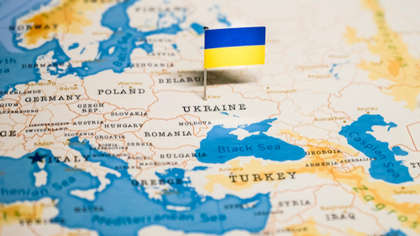 It says Ukraine's armed forces are putting lives at risk
The human rights group released a report that listed incidents in 19 towns and cities in the wartorn country, that has drawn a furious response from the Ukrainian government.
In response to the report, the head of Ukraine's Amnesty International chapter quit on Friday.
In a Facebook post made Friday night, Oksana Pokalchuk accused Amnesty International of failing to recognize the realities of war in Ukraine and ignoring the advice of local staff members, who urged the group to revise its report.
"It is painful to admit, but I and the leadership of Amnesty International have split over values," Pokalchuk wrote.
Meanwhile, British intelligence suggests the war in Ukraine's about to enter a 'new phase' – with Russian forces preparing for a possible attack.
The British Ministry of Defence has said long convoys of military trucks are moving southwest away from the Donbas region.