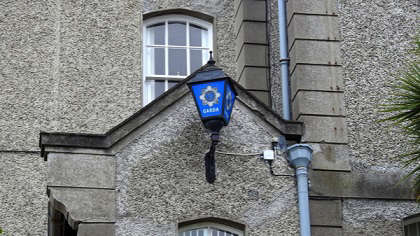 It's over a seizure of 8.4m euro worth of cocaine in the Midlands
Gardai monitored a small aircraft as it landed at an airfield in County Longford on Thursday - and later intercepted two vehicles near Lough Owel in County Westmeath, seizing 120 kilogrammes of cocaine.

They arrested two men on suspicion of drug traficking and both appeared today before a special sitting of Mullingar District Court.
54 year-old Tim Gilchrist of Mavis Bank, Newrath, Waterford, and 41 year-old pilot Michal Lucsak, with an address at Primrose Avenue, Jigginstown in Naas, Co. Kildare, appeared before Judge Patricia Cronin at a special sitting of Mullingar District Court this morning.

Mr Gilchrist is accused of possessing cocaine for sale or supply at Lough Owel, Irishtown, Co. Westmeath, while father of two Mr Lucsak is charged with the same offences at Abbeyshrile Aerodrome.

The seizure was described in court as a 'massive loss' to a criminal group.

Judge Patricia Cronin remanded them in custody to appear again at Mullingar District Court via video link on Thursday.

Legal aid was granted.