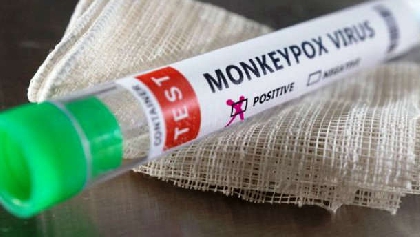 Health Minister Stephen Donnelly says it was detected by health authorities yesterday.
The first case of monkeypox has been identified in the Republic.
Health Minister Stephen Donnelly says it was detected by health authorities yesterday.
It comes as the first case of the mild illness on the island was confirmed in the north on Thursday.
Stephen Donnelly has reassured the public that there are Vaccines available to combat the virus.
Ireland has secured an order of vaccines against monkeypox which is expected to be delivered "very shortly" according to the HSE.
Chief Executive Paul Reid said the HSE was engaging with the international community regarding management, communications and monitoring.
A World Health Organization senior official has said that the priority needs to be containing monkeypox in non-endemic countries, saying that this can be achieved through quick action.
Monkeypox, typically a mild viral infection, is endemic in the African countries but its spread to non-endemic countries such as in Europe and the United States has raised concerns. It is not believed to be a new strain of the virus.
There are more than 200 confirmed or suspected cases in around 20 countries where the virus was not previously circulating.
According to the Centre for Disease Control and Prevention, the symptoms of monkeypox in humans are similar to smallpox. Though the symptoms are significantly milder.
The virus usually begins with fever, headache, muscle aches, and exhaustion.
The virus is transmissible by breathing in an infected person's droplets, or through contact with these pox-type nodules that appear on an infected person's body.
The fatality rate of the illness remains low, with death rates varying from 0% to 10%.
The symptoms can last anywhere between two to four weeks. The Government is advising that anyone with the virus self isolates throughout.