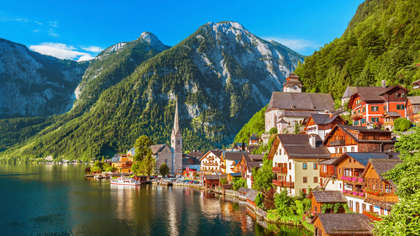 Austria is set to become the first EU country to impose a lockdown solely on its unvaccinated population.
The country is currently experiencing a record surge in COVID cases.
65% of its nine million population is fully vaccinated, just slightly below the EU average of 67%.
Chancellor Alexander Schallenberg has now announced that the nation is to introduce a lockdown for those who remain unvaccinated.
Under its terms, anyone aged over 12 who is unvaccinated or cannot prove they have recently recovered from COVID will only be allowed to leave home for essential reasons such as exercise, buying supplies or seeking medical attention.
"The situation is serious," Schallenberg said in a press conference. "We don't take this step with a light heart but unfortunately it is necessary."
The lockdown will run for an initial 10 days before being reviewed. Police patrols will conduct random spot checks to ensure compliance. Breaking the lockdown rules will carry a minimum fine of €500.
The chancellor's announcement was met with protests outside the chancellory.
In the capital Vienna, PCR tests are required for all vaccinated people to gain entry to indoor dining and any events involving more than 25 people.
Vienna has also become the first area in the EU to open its vaccination centres to children aged between five and 11.
Over 11,700 people have died with the virus in Austria to date.