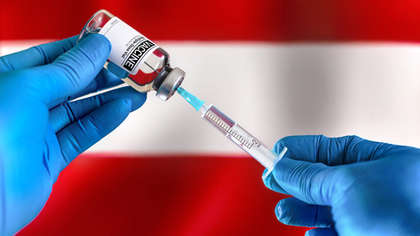 Austria has become the first nation in the EU to make COVID vaccines mandatory for its citizens.
The country joins Ecuador, Tajikistan, Turkmenistan, Indonesia and Micronesia in taking such a measure.
Save for pregnant women, those with medical exemptions and those who have contracted the virus within the past 180 days, all adults in the country must get vaccinated by mid-March or face a fine of up to $3,600. The fine can be avoided by getting vaccinated within two weeks of notification.
Following approval by parliament, the law was signed by President Alexander Van der Bellen yesterday and comes into force today.
The Austrian government announced the measure back in November, leading to mass protests in the weeks since.
69% of Austrians are fully vaccinated. The country has recorded over 14,000 deaths and two million cases of COVID among its nine million population.
As with the rest of Europe, Austria has seen cases rise amid the Omicron wave, but hospitalisations have not risen significantly.
The law was backed by all of Austria's political parties except for the far right party.
"No other country in Europe is following us on compulsory vaccines," said Manuel Krautgartner, an opponent of the measures.
A recent survey found 60% of Austrians support the controversial measure.