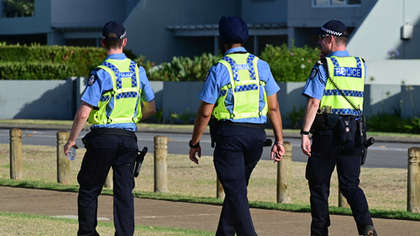 Footage has been released of the moment police in Australia rescued a 4-year-old girl who had been missing for 18 days.
Cleo Smith had been missing since October 16th when she disappeared from a campsite in remote Western Australia. Her family had been staying in a tent at the site.
Following an intensive search operation, Cleo was found in a locked house in the early hours of Wednesday morning.
"They found little Cleo in one of the rooms," said Western Australia Police Deputy Commissioner Col Blanch. "One of the officers picked her up into his arms and asked her, 'What's your name?' She said 'My name is Cleo'."
Cleo is "as well as you can expect," according to Western Australia state police commissioner Chris Dawson.
"This has been an ordeal," said Dawson. "I won't go into any more details, other than to say we're so thankful she's alive."
Dawson called the rescue "a joyous occasion," adding that "we don't always get these sort of outcomes, and while we were very, very concerned, we didn't lose hope."
A 36-year-old male has been taken into custody.
Cleo has since been reunited with her mother Ellie Smith and stepfather Jake Gliddon.
"Our family is whole again," Ellie wrote on social media.
"It's every parent's worst nightmare," Australia's prime minister Scott Morrison said. "The fact that that nightmare has come to an end and our worst fears were not realised is just a huge relief, a moment for great joy."

The moment Cleo was rescued 👏 pic.twitter.com/arusYi9kCa

— WA Police Force (@WA_Police) November 3, 2021