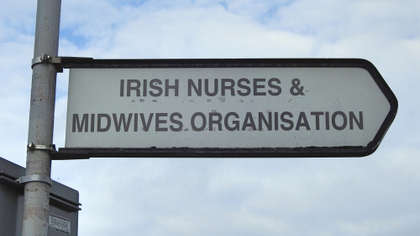 The Irish Nurses and Midwives Organisation (INMO) is calling for a review of hospital security amid revelations that nursing staff have been subjected to over 33,000 assaults in the past seven years.
Over 7,000 of the assaults have occurred since the beginning of the pandemic last year.
Figures released by the HSE show 33,341 assaults against nurses and 733 against doctors have been recorded over the seven year period.
2019 saw the highest total of the period, with 5,358 assaults recorded at an average of 15 per day.
INMO says nurses have reported being physically attacked and abused, and verbally threatened and intimidated.
"We need to know what measures are being put in place to protect a largely female workforce," said INMO General Secretary Phil Ní Sheaghdha. "The employer's remit is to provide a safe workplace. This level of reported incidence is completely unacceptable. Our hardworking staff are firefighting on so many fronts at the moment. We need assurances that the employer is taking measures to protect nurses and midwives seriously because the rise in incidents of assault is a serious cause of concern. Our hospitals are not just full, they are overcrowded and this creates a pressure cooker type environment. With that, frustration can run high and a tiny minority unacceptably attack staff. This means that frontline staff are being put at risk for conditions they are not responsible for."
Upon seeing the HSE figures, Fine Gael TD Neale Richmond has called for the HSE to complete an audit of security measures in hospitals and healthcare facilities.