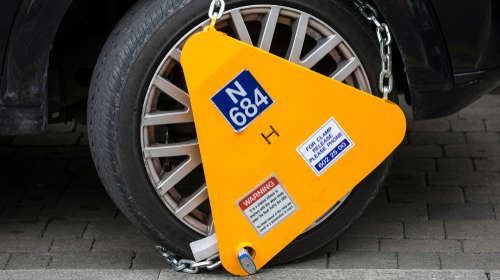 Dublin City clamping fines are set for a significant increase from €80 to €125 next week.
Having been approved by Minister for Transport Eamon Ryan, the increase will come into effect on Tuesday, March 1st.
The news was criticised by the Automobile Association, who said motorists were already experiencing rising costs in running their vehicles.
"The increase in costs is yet another blow to the motorist being hit by increased toll charges and record petrol prices," said AA spokesperson Paddy Comyn.
Comyn described clamping as a "necessary evil" however.
"Clamping, when it is done fairly, is something of a necessary evil and it has served a purpose over the years in keeping manners on illegal parking, as prior to its introduction there was something of a free for all in the capital in particular," he said.
Richard Guiney, CEO of Dublin Town, which represents city centre businesses, welcomed the increase.
"We believe that the service is necessary and the deterrent it provides to illegal and inconsiderate parking is something that is required," he said.
Last year saw a major increase in the number of vehicles clamped in Dublin City, with a total of 39,917, up from 35,593 in 2020.
The streets that have seen the most vehicles clamped over the past two years are Clarendon Street, Chelmsford Street in Ranelagh, and the South Circular Road.