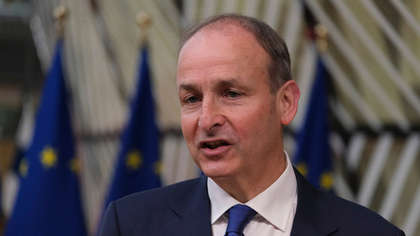 The Taoiseach used Ireland's National Statement to United Nations General Assembly to call for the UN to act on three key issues – the pandemic, climate change and ongoing global conflicts, saying "we must respond."
"The United Nations is a symbol of hope for billions of people around the world," he told the Assembly. "The people of the world now look to us, to this General Assembly Hall, to act and to lead. We cannot let them down."
Micheál Martin said the world had been "caught off-guard" by the pandemic, which he said "put into stark relief the simple, and regrettable, fact that we have not made sufficient progress in reducing poverty, increasing access to quality health care and education nor, in combating the climate crisis."
Martin called for countries to follow Ireland and the EU's lead on tackling climate change.
"For our part, Ireland will reduce our emissions by 51% by 2030 compared to 2018 levels," he said. "Along with our partners in the European Union, we will achieve net neutrality by 2050."
Calling it a "moral test," Martin urged UN members to get behind the COVAX initiative to deliver vaccines to low-income countries.
Using the example of Northern Ireland, Martin called for action on resolving various conflicts around the world.
"Our own experience of conflict on the island of Ireland has taught us that building peace is painstaking, long and often frustrating," he said. "We expected that our time on the council would reflect that complexity; would require stamina, ingenuity, compromise and determination. And so it has proved."