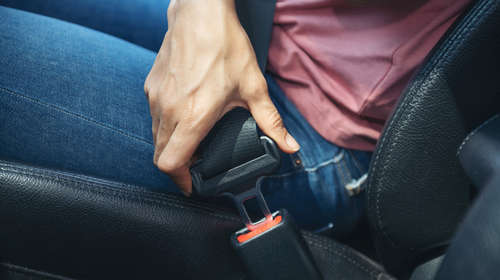 The Road Safety Authority (RSA) has revealed that over a quarter of people killed in vehicles on Irish roads last year were not wearing seatbelts.
27% of drivers and passengers were found no to have been wearing a seatbelt at the time of impact.
A survey by the RSA found that 4% of drivers confessed to not always wearing seatbelts while 17% of those surveyed said they didn't always wear a belt while travelling as rear seat passengers.
"Seat belts are proven lifesavers and putting one on before starting a journey is second nature for most of us," said Sam Waide, chief executive of the RSA. "Unfortunately, the collision data and our recent attitudinal study shows that there are some who take huge risks by not wearing one. I am concerned that only 83% of rear seat passengers tell us they always use a seat belt. Not being restrained in the back seat of a car means that in the event of a collision, you will be thrown around the vehicle at extremely high force, risking serious injury to both yourself and others in the car. Failing to put on your seat belt doesn't just increase the likelihood of you being killed or seriously injured, it's a potential killer behaviour."
The RSA claims that wearing a seatbelt reduces the risk of death from a collision by as much as half.
Minister of State in the Department of Transport, Hildegarde Naughton, echoed the RSA's appeal, urging drivers and passengers to wear seatbelts "no matter how long or short your journey."
"As we have heard all too often from survivors of collisions - all it takes is a split second for a crash to happen," she said.