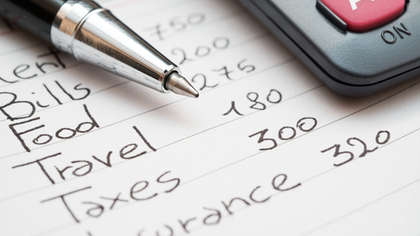 Minister of State at the Department of Finance Sean Fleming has apologised for his comments regarding how people should handle the rising cost of living.
Fleming received a backlash after suggesting that people should stop complaining and shop around for better deals.
"Rather than just complaining and [asking] 'What's the Government going to do for me?', you can actually have a serious impact on your own finance, but it involves people having to do some work themselves," Fleming had said.
The Fianna Fáil TD's comments provoked a backlash, with many calling him out of touch with the reality of rising costs.
Sinn Féin's Louise O'Reilly called Fleming's comments "tone deaf" while Labour leader Alan Kelly said Fleming was out of touch with everyday life.
Fleming has since issued an apology for his comments.
"I did not intend to imply people shouldn't complain about the cost of living, that wasn't my intention and for that I apologise," he said. "I was urging people to also shop around for best value, in addition to the measures being taken by the Government. The Government and Fianna Fáil take the issues around the cost of living very seriously. We are taking action to help ease the cost of living pressures many are currently facing."
The government is currently working on a package of measures to tackle the rising cost of living. The planned energy rebate of €100 is expected to be increased along with a retrofitting plan for homes that would see the government cover 80% of the costs of insulation works for smaller homes and 50% for larger projects.