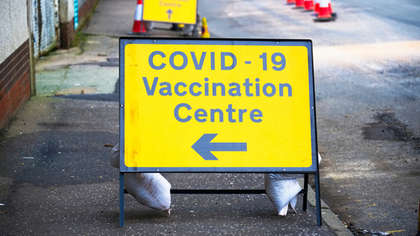 COVID vaccination centres are closed today as the HSE updates its booster programme.
To accommodate the implementation of the update, the nation's vaccination centres have been shut down temporarily for the day. Online and phone registrations have also been put on hold for today. The services are expected to resume tomorrow.
We are conducting planned, essential updates to our vaccination & computing software today. Our #COVIDVaccine centres are closed, and you will not be able to register for your vaccine as we carry out these updates. Services will resume fully tomorrow. Thank you for your patience. pic.twitter.com/L58z6eCgSO

— HSE Ireland (@HSELive) November 1, 2021
GP and pharmacies are operating their vaccination services as normal today.
"As we move to the next phase of the vaccination programme, it is important these updates take place to ensure we can continue to roll out the vaccine as safely and efficiently as possible," a HSE statement said. "We would like to thank the public for their understanding and patience at this time."
HSE chief Paul Reid said a "steady number" of people are continuing to present themselves for vaccination and he advised that it's "never too late" to receive the jab if you have yet to do so.
15,000 people attended vaccination centres last week.