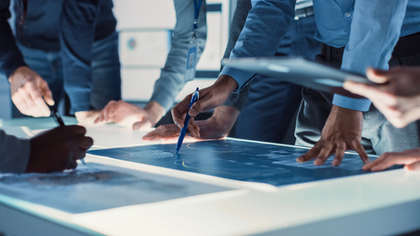 Kirby Group Engineering has announced that it is set to create 300 new jobs as part of a major expansion.
The jobs will be in the areas of engineering, commercial, operations and administrative staff. Recruitment has already begun for many of these roles.
Kirby Group currently employs over 1,200 workers and is hoping to add 100 people to its Apprenticeship Scheme and Graduate Programme.
Regarding the plans, Mark Flanagan, Managing Director of Kirby Group Engineering said "I'm very proud to unveil this expansion plan at our Limerick Headquarters on a landmark day for Kirby. This announcement, coupled with recruitment last year in spite of the global pandemic, will result in our team growing by 500 in a two year period. Our team is making fantastic inroads at the cutting edge of construction across Europe and the people we welcome onboard in this phase will be a vital support to the future of the company."
Taoiseach Micheál Martin welcomed the announcement, saying "Today's announcement of an additional 300 jobs represents another great milestone for Kirby Group Engineering, Limerick and the wider Mid-West region. We want Ireland to be a great location, and a competitive location, to start and scale businesses just like this. Kirby's expansion is testament to the skills and talent this country has to offer, and I note in particular the value the company places on graduates and apprentices in shaping its future. I wish everyone at Kirby Group Engineering many more decades of success."