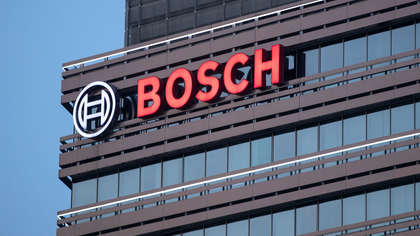 Tech giants Bosch have announced the creation of 30 jobs over the next two years at a new Automotive Research and Development centre in Limerick.
In a statement, the IDA said Bosch chose Limerick as the area has "A rich history in the design and development of semiconductor products, going back almost 50 years."
"More recently the region is emerging as a hub for automotive software and system development," the statement continued. "The establishment of Bosch's Automotive R&D Centre in Limerick recognises the increased demand for semiconductors as cars evolve to become sustainable, safer and more exciting."
"I'm really pleased that Bosch is opening a new research and development centre in Limerick, creating 30 new highly-skilled jobs over the next two years," said Tánaiste and Minister for Enterprise, Trade and Employment, Leo Varadkar of the announcement. "Ireland is recognised as a global hub for leading technology innovators like Bosch. This new automotive R&D centre will help them to benefit from our rich talent pool in the Mid-West. I wish the team the very best in this exciting new chapter."
"We're very excited about the possibilities that this new facility will provide to us," said Bosch's Senior Vice President Development of Integrated Circuits, Dr. Oliver Wolst. "Bosch is a global leader when it comes to investment in research and development and this new facility in Ireland demonstrates our commitment to working with the best engineering talent to develop the most advanced technology for our customers."
The announcement was welcomed by Fianna Fáil TD for County Limerick and Minister of State for Skills and Further Education, Niall Collins.
"I am delighted to see Bosch locate their new research and development centre in Limerick, creating 30 new highly skilled jobs in the area over the next two years," Collins said. "The mid-west is known for its talented workforce and this announcement further endorses the region as a hub for software and automotive systems. I wish Bosch every success with their operations here in Limerick."