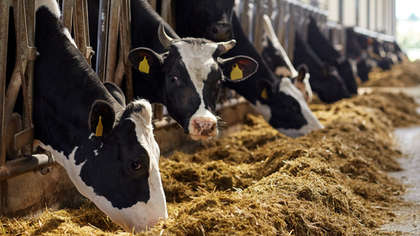 Limerick's farmers have reported cattle dying of dehydration due to a lack of water during the sweltering heatwave.
Former Mayor of Limerick Cllr Michael Collins received several calls from concerned farmers. He took to Twitter to condemn Irish Water's handling of the heatwave.
"Not acceptable to have water turned off by Irish Water at various locations throughout our County and getting no accurate information," he wrote. "Local hospital had no water since Monday. Local factory had to close manufacturing lines due to lack of water."
The hospital referred to by Cllr Collins is St. Ita's Hospital in Newcastle West.
Collins went on to say he had received calls from residents who had been without water for two days.
Cathaoirleach of the Newcastle West area, Cllr Liam Galvin joined Cllr Collins in criticising Irish Water.
"We're only a week into this fine weather and they are already sending out warnings," he said. "Can you imagine if we got a proper dry summer with the months of June, July and August dry - would we be drawing it on our back?"
"Animals need water 24 hours a day in fine periods of weather like this," he emphasised. "There is concern there, absolutely."