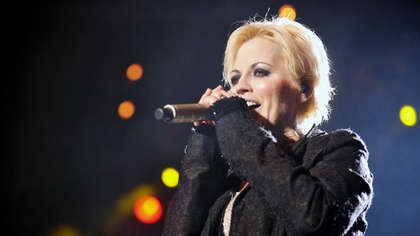 Limerick City and County Council is calling on local musicians to apply for the Dolores O'Riordan Music Bursary Scheme.
The scheme was launched in 2019 with the support of O'Riordan's family. The bursary was established to support professional musicians with the development of their artistic careers.
Successful applicants are awarded €4,000 to assist with recording, songwriting, multimedia production and other areas on the progression of artists' careers.
Funds can be used to cover the costs of various areas such as the production of a specific piece of artistic work or improving knowledge and skills.
The scheme states its aim as to "support and develop the creativity of individual artists in Limerick through recognising the need to support the making and development of creative work as well as its presentation and exhibition."
A separate bursary has also been opened, which covers multiple art forms, including Visual Arts, Circus, Dance and Literature. Qualifying artists must be based in Limerick City and County Council's administrative area, or operating substantially within the City or County.
In total, €20,000 has been allocated to the scheme. This is in line with the Limerick Cultural Strategy Aim and Objective 1.
Applications for both schemes must be made before the deadline of 4pm on Wednesday, August 15th.