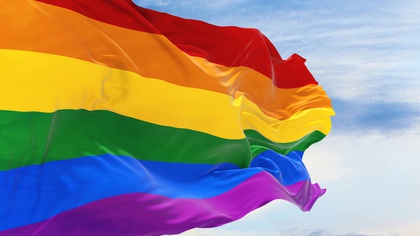 Gardaí in Limerick are investigating the burning of a Pride flag in the city.
The flag was flown outside City Hall and the courthouse at Merchant's Quay. It was found burning on the ground on Monday afternoon.
Passerby Sean McIlfatrick reported finding the flag while out walking at approximately 4.30pm.
"I saw something on the ground. Then I realised it was the Pride flag. I was taken aback," said McIlfatrick. A gay man himself, McIlfatrick described the act as a "hate crime".
McIlfatrick filmed the burning flag and shared his footage on social media. He called the act of vandalism a "little attention seeking statement." McIlfatrick reported his find to gardaí in Mayorstone on Tuesday morning.
The act was denounced as "totally unacceptable" by Limerick City and Council.
"It is very disappointing that this type of incident has happened in Limerick," a council spokesperson said. "Whether it is just plain loutish behaviour or something more sinister, it is totally unacceptable. It has no place in a Limerick that is accepting, welcoming and embraces our differences. Whoever is responsible should apologise and present themselves to the gardaí, who are investigating."
Limerick Pride Festival 2021 kicked off last Sunday and runs until this Sunday, July 11th.