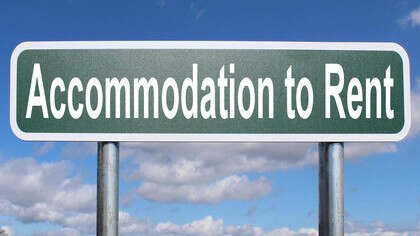 The latest report by Daft.ie shows a significant increase in Limerick rental costs.
The report found that rents in Limerick City have risen by 9.8% compared to this time last year. In Limerick County the rise is even greater at 11.6%.
The average rent in Limerick city is now €1337, while in the county it's €1032.
Rents have increased by 5.6% in Ireland as a whole. This represents the biggest annual increase since 2019.
"The latest Daft.ie report makes for grim reading," said Limerick TD Maurice Quinlivan. "It shows that the average asking rent across the state is now €1,477, 5.6% higher than the same period last year."
Quinlivan noted how rents outside Dublin had jumped at a far greater rate than those of the capital.
"Rents in Dublin are up 0.5%, however, across the rest of the country, in 17 counties, rents have increased by more than 10% in one year," he pointed out. "For example, average rents, and year-on-year change, in Q2 2021 sees Limerick city rents rise to an average of €1,337, up 9.8% on last year and these rises are unsustainable."
The Daft report was authored by Ronan Lyons, economist at Trinity College Dublin.
"As the impact of Covid-19 on daily life begins to recede, the underlying issues facing Ireland's rental sector are re-emerging," Lyons warned. "It is a sector facing unprecedented shortages, with extraordinarily tight supply. Ireland's rental sector has undergone a lost decade and half, with almost no new rental homes built. This cannot be solved by trying to regulate prices. It can only be solved by adding significant amounts of new supply – and not only in Dublin."