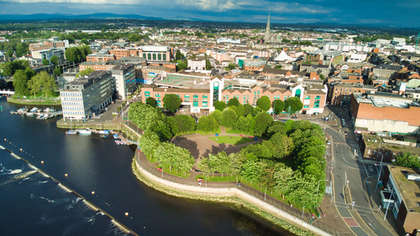 Approval has been granted for a new student housing development in Limerick city centre.
The plan is to convert three floors with a total floor space of 511 square metres at 2 and 3 St. Gerard Street, off O'Connell Avenue.
Redgate based developers Cloonsuck Properties are planning to convert the units for student use.
The application fails to state how many beds would be available in the finished development.
Permission was granted by Limerick City and County Council subject to a number of stipulations.
The Council insists that the developer pay €10,220 towards public infrastructure and facilities. They are also demanding a student management plan to be implemented.
The planned development has drawn opposition from several local residents. They claim that sufficient student accommodation already exists and are concerned about a potential increase in traffic and reduction in available parking spaces.